Back to Cast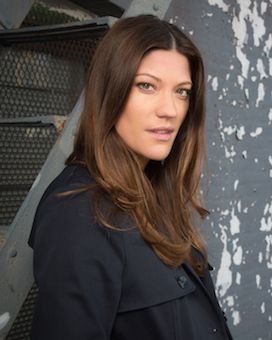 Agent Rebecca Harris
Jennifer Carpenter
Biography
Carpenter is best known to audiences for her lead role in Showtime's critically acclaimed and Emmy®, SAG, Golden Globe and People's Choice Award-nominated series, "Dexter," as the title character's ambitious sister, Debra Morgan.

Carpenter's breakout role was in the sleeper hit film "The Exorcism of Emily Rose." She earned rave reviews for her chilling performance and received the 2006 MTV Movie Award for "Best Frightened Performance," along with a Hollywood Life Breakthrough Award. She went on to star in another successful horror film, the 2008 Sony remake "Quarantine." The film was nominated for a Teen Choice Award for "Choice Movie: Horror/Thriller."

Carpenter's additional film credits include "The Occult," "Ex-Girlfriends," "The Factory" opposite John Cusack, "Gone," alongside Amanda Seyfried, Stuart Townsend's "Battle In Seattle," which premiered at the 2007 Toronto Film Festival; "Hungry Rabbit Jumps," "Dog Problem," "Lethal Eviction," the Wayans' Brothers' "White Chicks," "D.E.B.S.," "Solos," "Revolution," "Nice Guys Sleep Alone" and "Queen B."

On stage, Carpenter has starred in numerous Broadway productions, including Scott Ellis' "Gruesome Playground Injuries" and "The Crucible," opposite Laura Linney and Liam Neeson. Her additional theater credits include "Everett Beekin" off Broadway, "Orphan of Zhao" at Lincoln Center, the Actors Theater productions of "Trudy Blue," "Julie Johnson," "Jekyll & Hyde" and "Sherlock Holmes"; and "Lucy and the Conquest" for the Eugene O'Neill National Playwrights Conference.

When not filming, Carpenter lends her time to a variety of charitable organizations, including St. Jude Children's Research Hospital, Music & Memory, USAgainstAlzheimer's and 3 Little Birds 4 Life. Carpenter was born and raised in Louisville, Kentucky. Currently, she resides in North Carolina. She studied acting at the world renowned The Juilliard School in New York City. Her birthday is December 7. Follow her on Twitter @J2thecarpenter and on Instagram @jenniferthecarpenter.